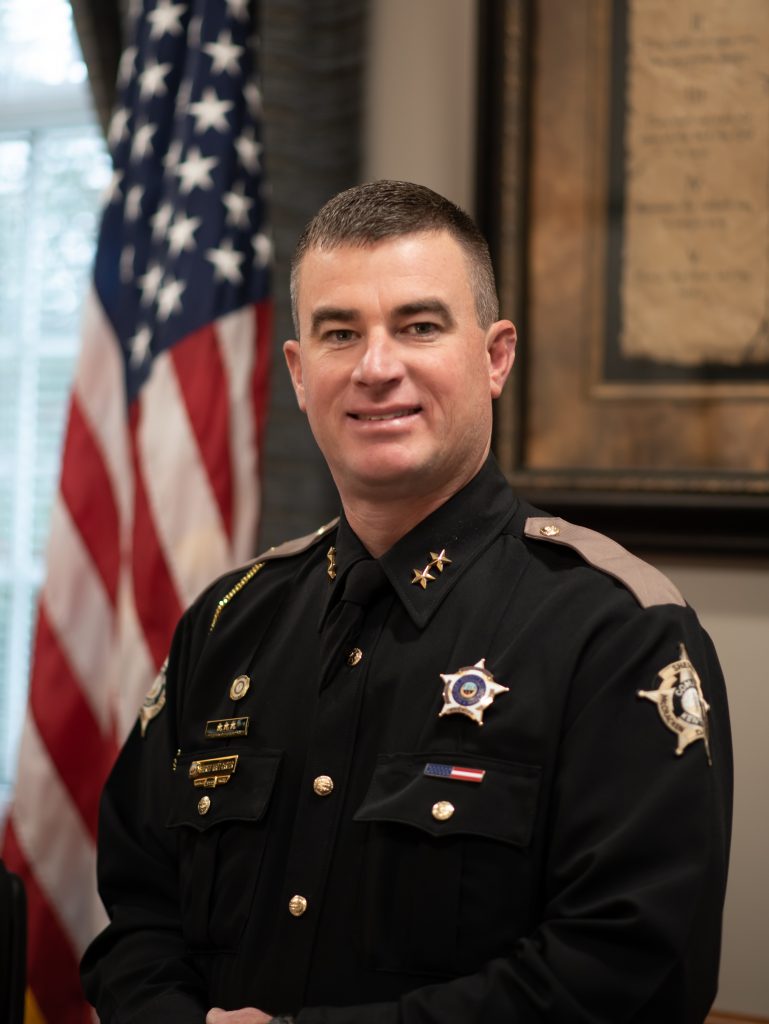 The McCracken County Sheriff is an elected official who serves in four-year terms. There is no limit to the number of terms a Sheriff can serve. The McCracken County Sheriff is the chief law enforcement official of McCracken County.
Sheriff Carter was born and raised in Western Kentucky and began his law enforcement career at the McCracken County Sheriff's Department in 2000. During that time he has risen through the ranks from a Court Bailiff to a Road Deputy. He promoted to Drug Detective in 2003 and Detective Sergeant in 2006. He was promoted to Operations/Administrations Captain in 2009. In that capacity he supervised day to day operations of the department including office staff and patrol units. In 2011 he was promoted to General Investigations/Detective Captain. Sheriff Carter has investigated and supervised thousands of criminal investigations and graduated from the Department of Criminal Justice Training Academy in 2001. He has since completed DEA Clandestine Lab School at Quantico Virginia as well as numerous other specialized courses including:
Firearms instructor training
Drug interdiction
Scene processing
Command Staff/Administration Training
Sheriff Carter is a two time recipient of the Governor's Award for Outstanding Achievement In The Apprehension Of Impaired Drivers and the Fraternal Order of Police Outstanding Officer of the Year in 2006.
Sheriff  Carter is also active in the community. He is a member of Southland Baptist Temple and serves on its board of directors, finance team, and men's ministry board. Matt is a board member for CAST Ministries and has served in that capacity since 2012.
Sheriff Carter's  goal and vision is to lead the department to the next level of professional service. His desire is to make McCracken County a safer place to live and raise our families, while making it uncomfortable for the criminal element.