Sam Clymer – County Attorney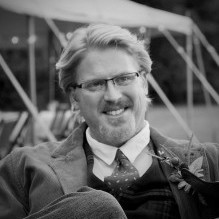 Contact Information:
McCracken County Courthouse
300 Clarence Gains Street
Paducah, KY 42003-1700
Phone: (270) 444-4709
The McCracken County Attorney is the chief legal officer for McCracken County. This is an elected position that serves a four year term.  The county attorney oversees the operations of local prosecutors with respect to violations of county ordinances. The county attorney prosecutes traffic matters and/or misdemeanors. The county attorney prosecutes violations of state laws to the extent permitted by state statutes. The county attorney does not prosecute federal crimes which falls under the jurisdiction of a United States Attorney.
Sam Clymer was a sheriff's deputy before going to law school, and previously worked in the County Attorney's office for 5-1/2 years. He was elected as the McCracken County Attorney in 2014.